ProBikeGarage iOS private BETA
We've made available the first usable, and pretty much complete, iOS (iPhone/iPad/iPod) version of the ProBikeGarage bicycle maintenance tracker app. For now, this version is only accessible via a private beta, that will allow us to give the best support to our users and also improve the app quickly.
Beta app features
Synchronization of bikes and rides from Strava.

Create components, add them to bikes and remove them again to calculate total usage.

Define maintenance intervals to receive alerts and know the status of your bike.

Synchronization with all your devices (Android and iOS).

Email support.
Screenshots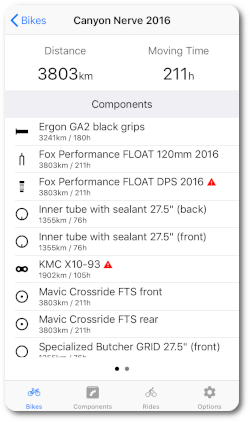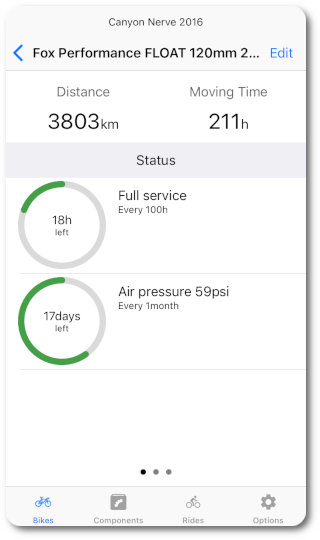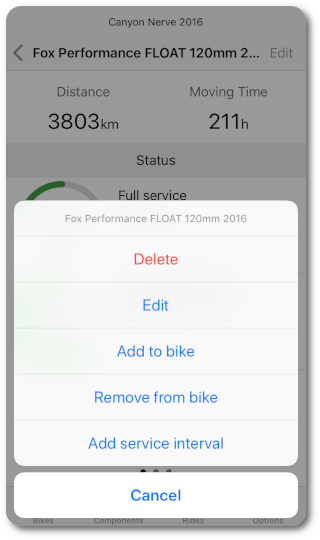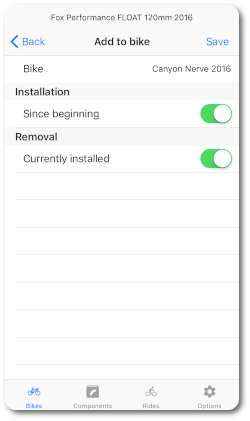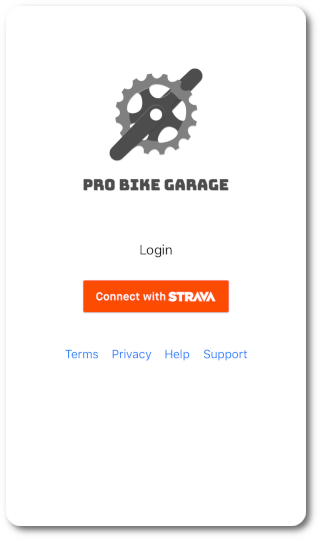 Current limitations
Only works with Strava and requires to have bikes already defined in Strava's Gear section.

There is NOT synchronization of components from Strava (not possible in the Android version neither due to a limitation in the Strava API).

No help section for iOS devices yet.

The user interface and some actions can still be a little bit buggy and rude, but we're open to your suggestions!

Only English version.
New versions
We'll be releasing beta updates periodically, fixing some of the limitations explained above, fixing bugs and making the improvements that you could suggest to us.
All kind of feedback is appreciated so don't hesitate to reach us at support@probikegarage.com.
Privacy
To join the private beta and download the app in your device we should collect some of your personal information.
We need your email and name so we can reach you with more information about the beta and download links of the app. Your personal information will be subject to our global privacy policy. By downloading and using the app, you should also accept the ProBikeGarage privacy policy.
Finally, we need to share your email with Apple so they can reach you with more info about the download and installation of the app. You will need to install Apple's TestFlight app in your device and accept their privacy policies.
How to join?
Send us an email at support@probikegarage.com telling your name and that you want to participate in our private beta. As soon as we have a build ready for you, you will receive an email from Apple's TestFlight (see Image below) with more info and the download link.